Here are just a few of the photos from my trip, which was absolutely amazing! Just some quick snapshots of over 365 photos, we brought back with us. ****EDIT* I'm not sure why, but some photos are being clipped short. Just click on the photo to see the full bit. ****
Sunlit Mountains, just past Chimney Tops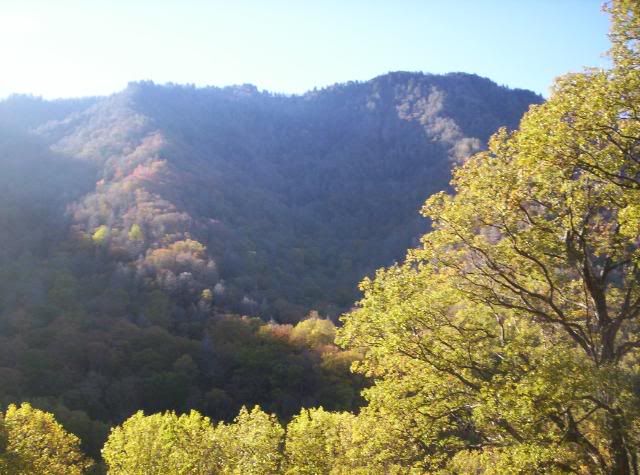 Mr D. trying to dodge out of the photo.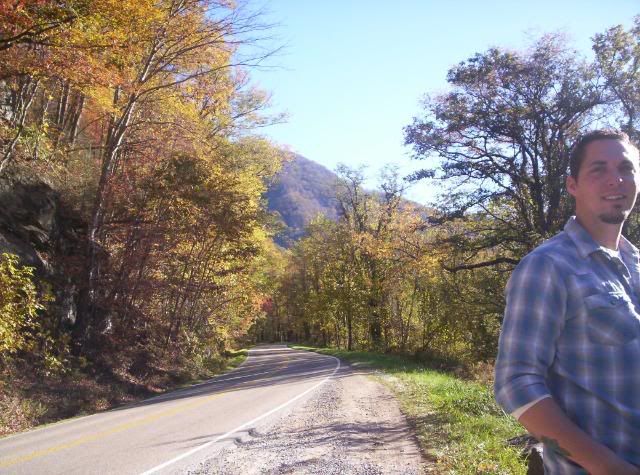 Me in my Hiking Mini boots. I'm ready to go!
SNOW!! ??? in Autumn? Regardless, I was excited! Under dressed but excited.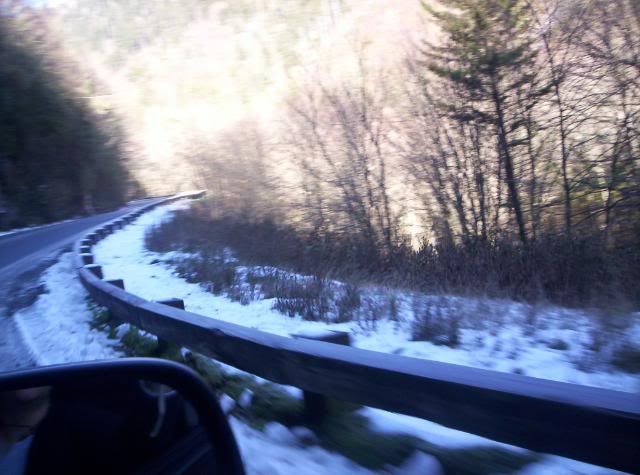 The Betty amongst the Mountains and Snow Chunks.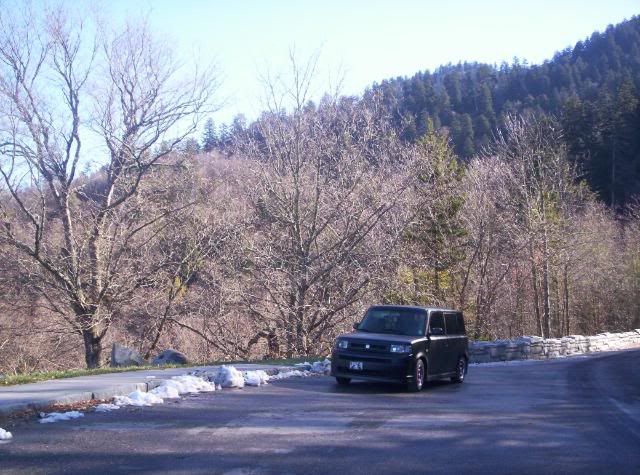 Mr. D running back from playing in the snow. Look at that face, like a kid in a candy store!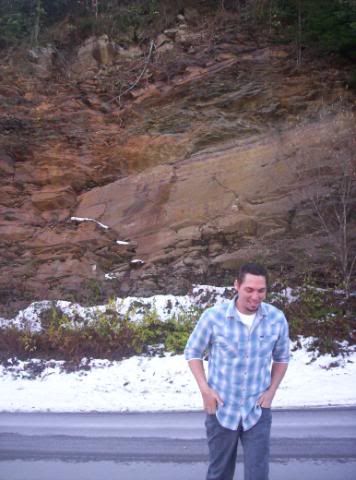 One of the Vistas on the way to Clingman's Dome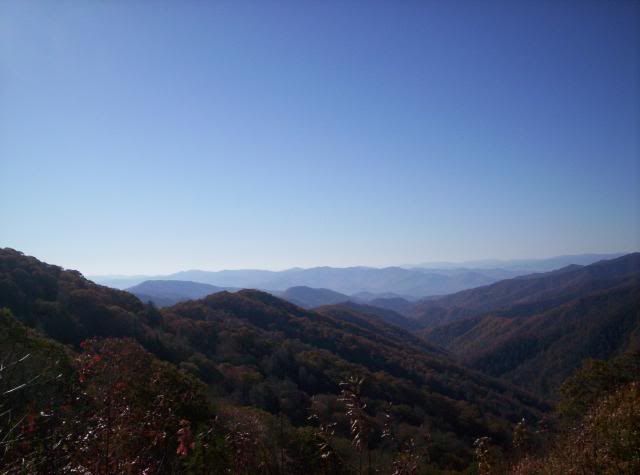 An Artful Snapshot of the Mingus Mill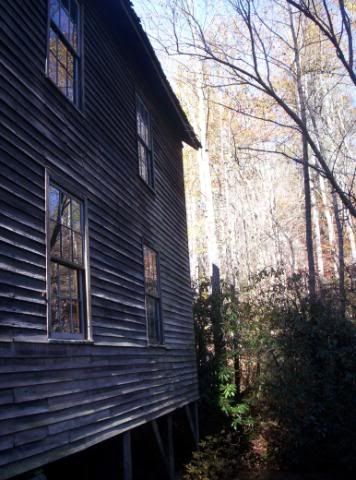 The Mingus Mill - North Carolina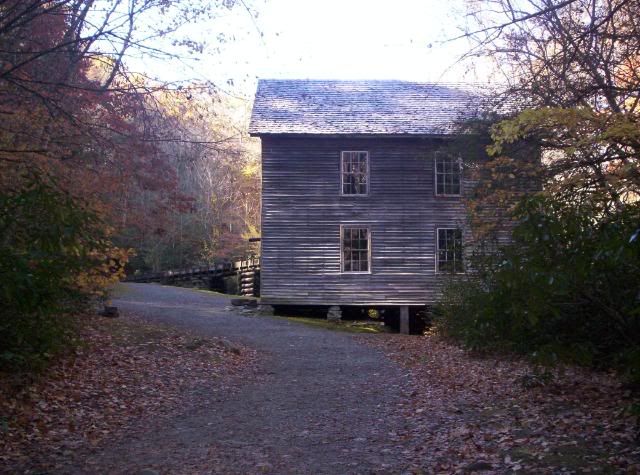 The Fall colours were so vivid. I honestly have never experienced fall colour like that in my life.
The Sign to the Mingus Mill. The Mill was actually running that day with demonstrations.And fresh corn mill ground there for purchasing. It was really educational and amazing to watch.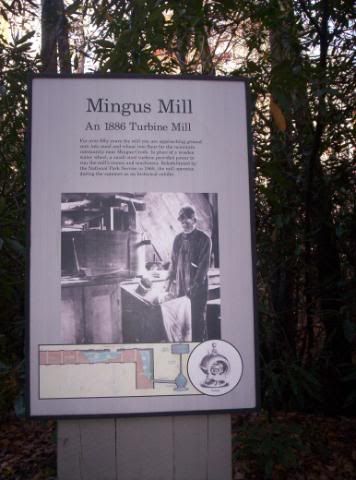 What I like to call "The Village" but its actually the visitors center on the North Carolina side of the Smokies. But the farm houses and cabins were an original settlement.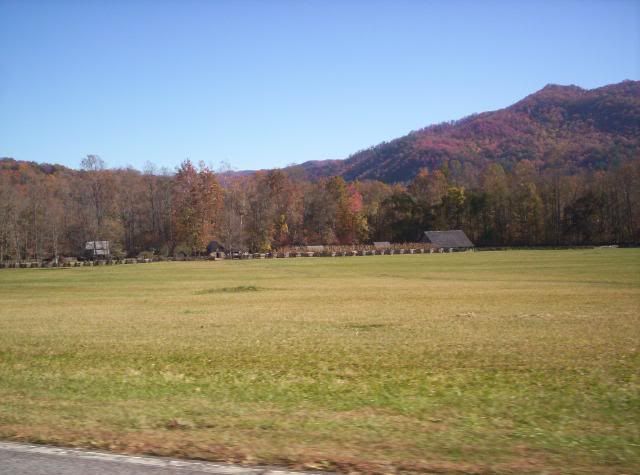 We accidentally drove into Cherokee... Its amazing how good conversation and beautiful vistas can cause the Navigator to miss a turn. Opps! Oh well, it was fun none the less.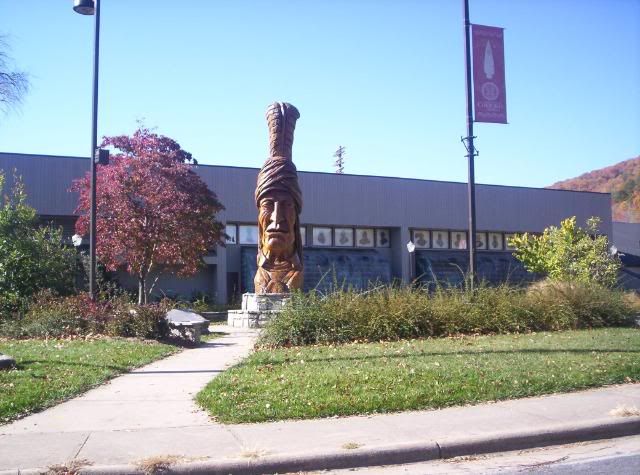 Little Pigeon River in Gatlinburg at dusk.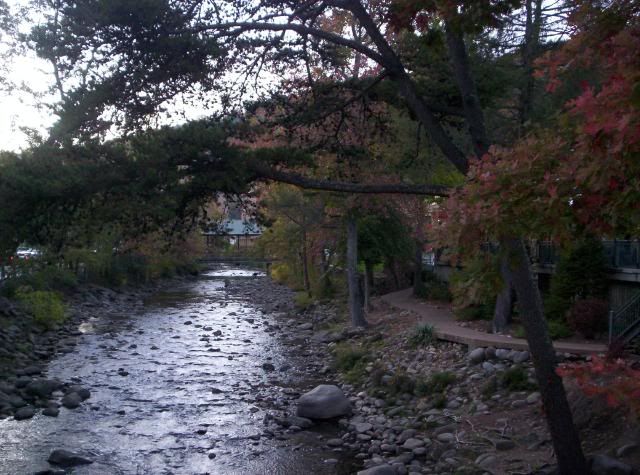 Deer hiding and grazing about in Cades Cove.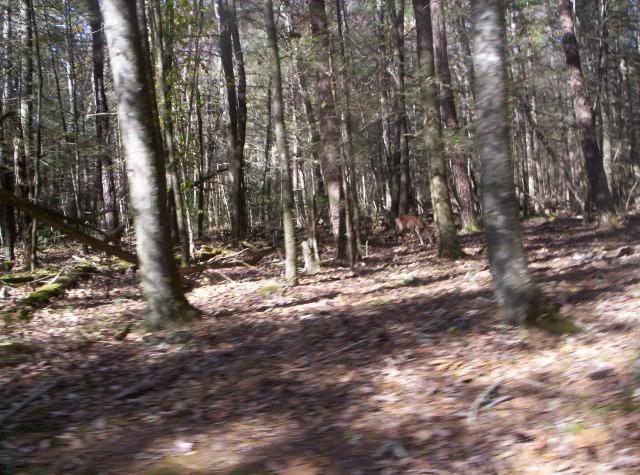 Mr. D just had to have a photo with his old favourite tv show of childhood. It really is a neat tv pop culture museum to visit. Too bad Daisy's Jeep wasn't there... bummer.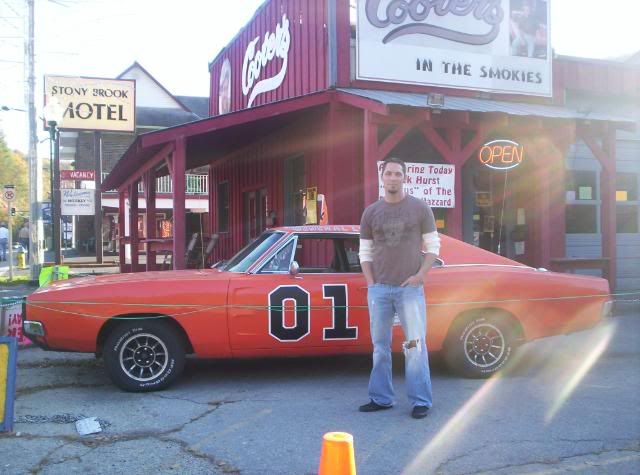 One of the many 1800s mountain cabins in the park.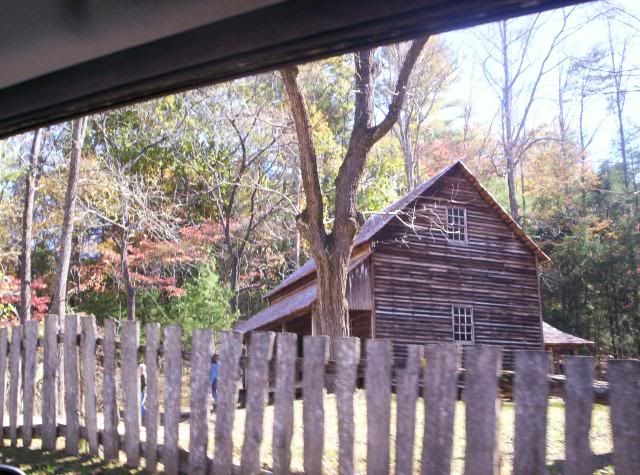 Live Demonstration of Apple Butter making in Cades Cove... As well as Tasting! Apple Butter is by far the best when fresh from that bucket. Hot, Syrup Sugary Goodness! I loved that little lady. She was just a stirring, but it almost seemed as if she was posing for me.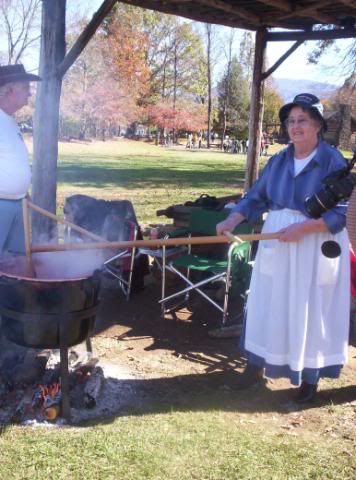 An artful shot of a Homestead Cabin in Cades Cove.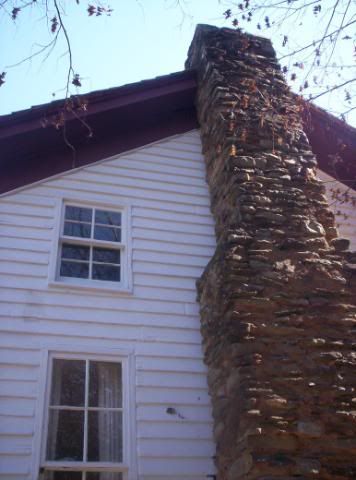 Mr. D wanted me to strike a pose at this little homestead. Everything about this home was short. He said it was my perfect house. Poor fellow had to duck through the entire place.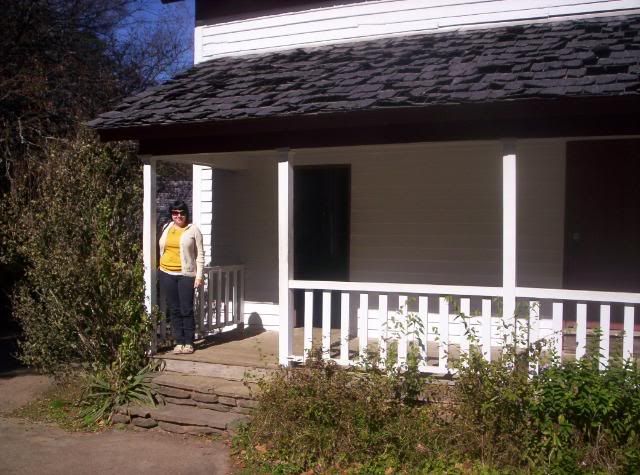 Mr D taking a rest on one of the old wagons.
Fresh Cornmill from the Grist Mill in Cades Cove.
The Mill Wheel at Cades Cove.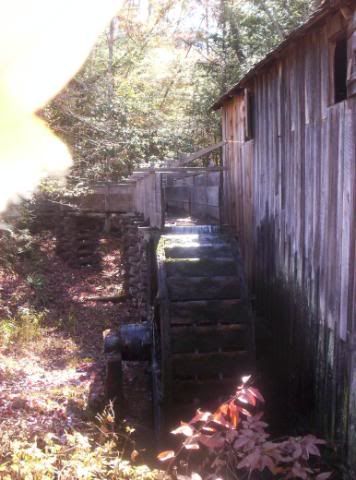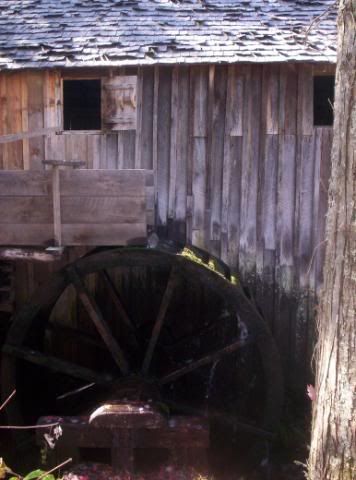 A Live Demonstration of Black Smithing at Cades Cove. We stood around to watched this fellow for forever. It was very neat to see and smell! Blacksmithing smells really good surprisingly.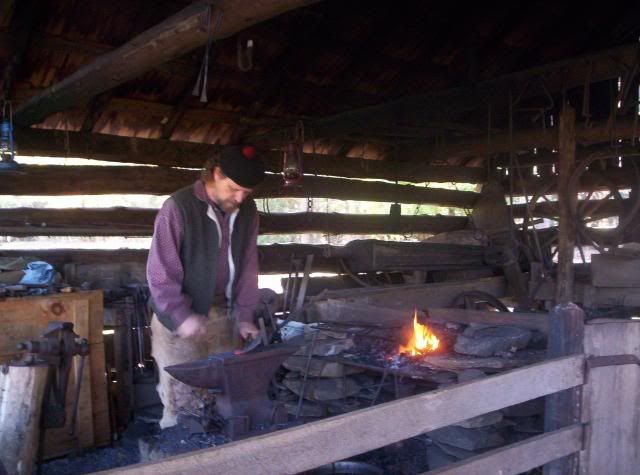 The Grist Mill in Cades Cove.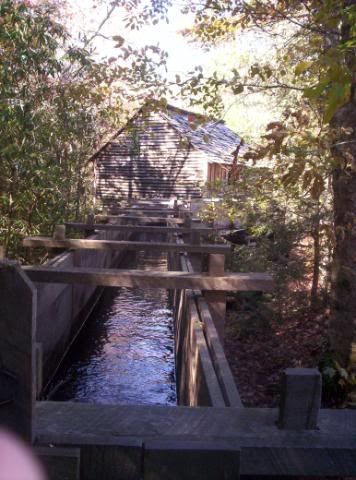 A Scenic Vista in Cades Cove.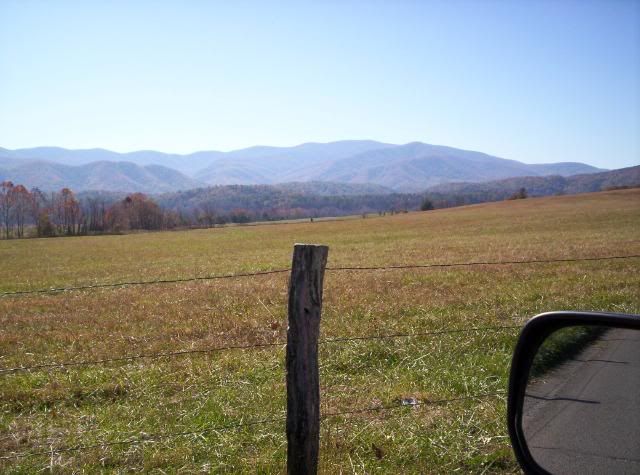 We stopped for a bit in Cades Cove to play in one of the large fields there.. Here Mr. D is being mischeivous and plotting to throw a pine cone at me.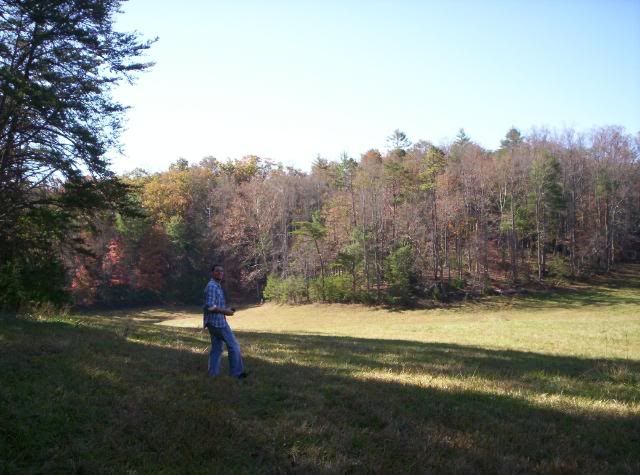 Me being Camera Shy up stream.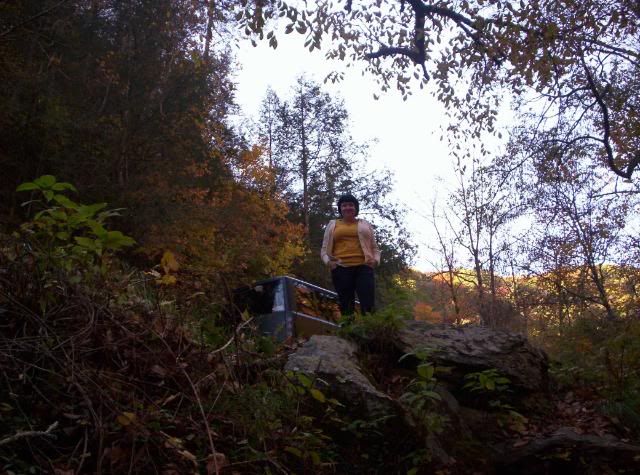 The View from our Lodging Balcony.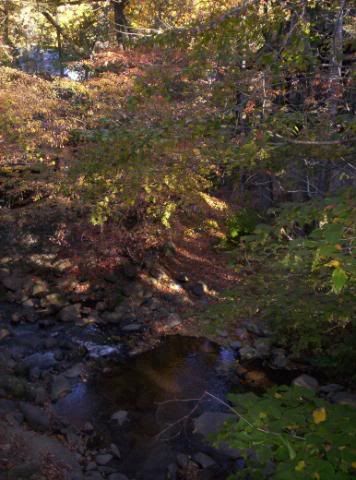 Stuffed Birds in the Sugarlands Visitors Center Museum.
I was actually trying to take photos of the illustrations, which I thought were beautiful. Instead, I came out with this creepy cool photo. The Cardinal looks ticked off!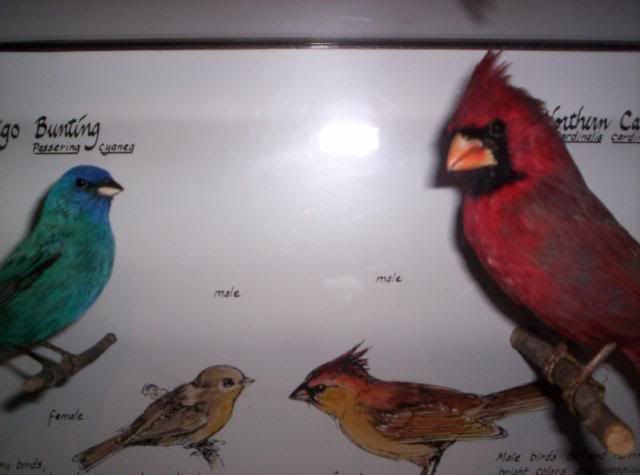 A Mountain Stream on one of our quiet hikes through the Mountains.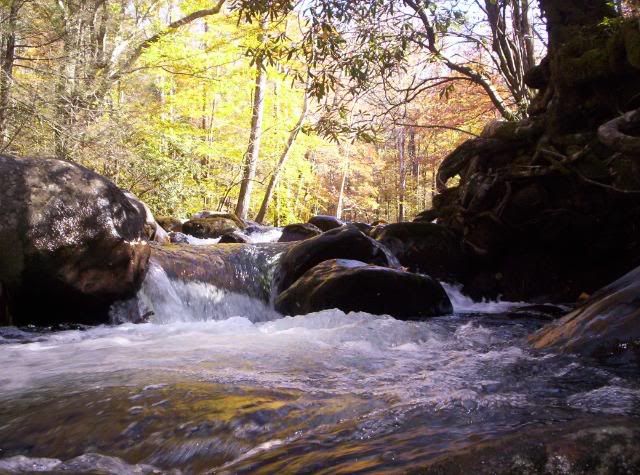 This was an interesting find on a hike we took along a Spurce and Fir Forrest nature trail up near Clingman's Dome. It is Marble! It was a beautiful white, at first I thought it was snow then realized it was a huge rock of marble! I had no idea! Can you imagine what that slab must cost!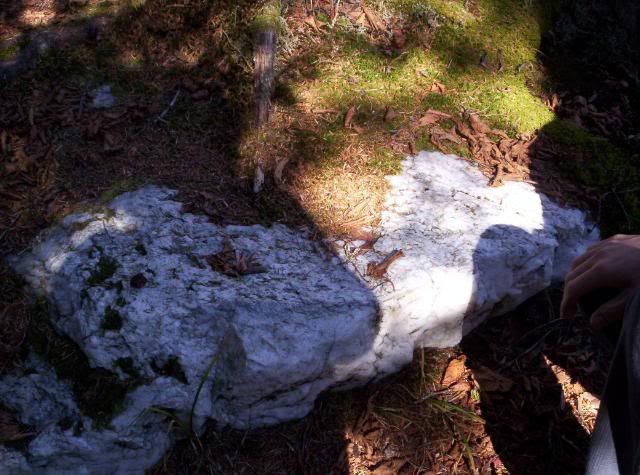 An overturned tree. It is one of the Old Growth trees that is beyond hundreds of years old. I was amazed by the sheer size of its root system. So I thought I would post here so you could understand how HUGE this toppled tree was. I still cannot believe its mass.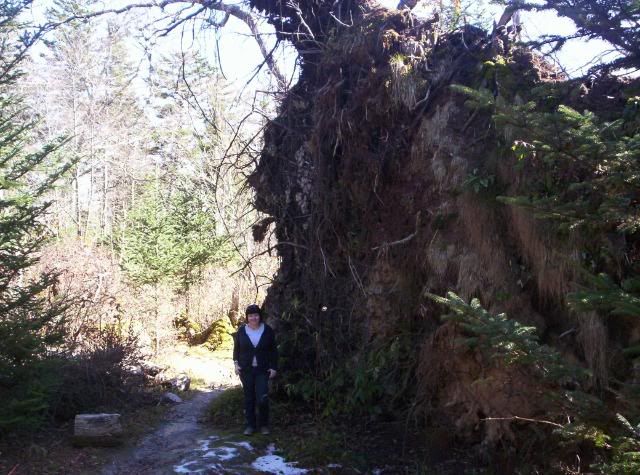 I just had to .... its historically epic!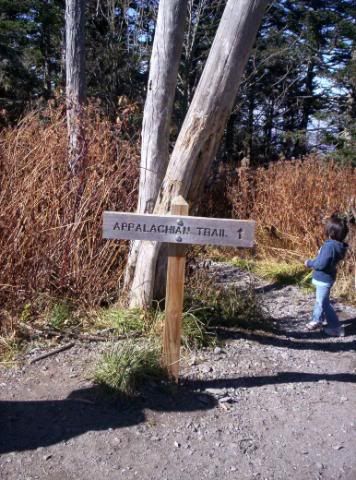 Mr. D stopping for a moment along the Spruce and Fir Nature trail near Clingman's Dome.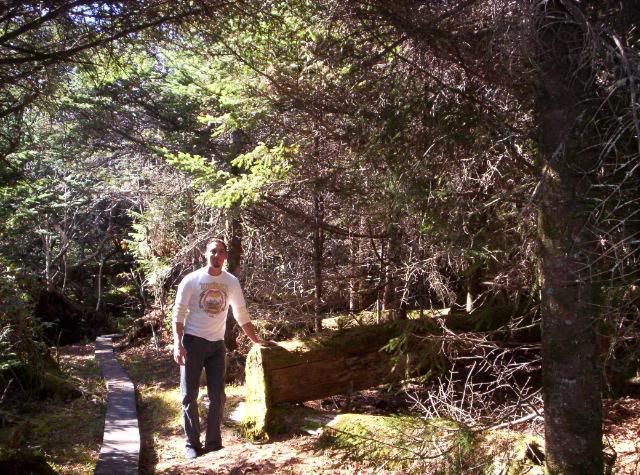 An Amazing Vista atop Clingman's Dome. What a Hike that was! Phew!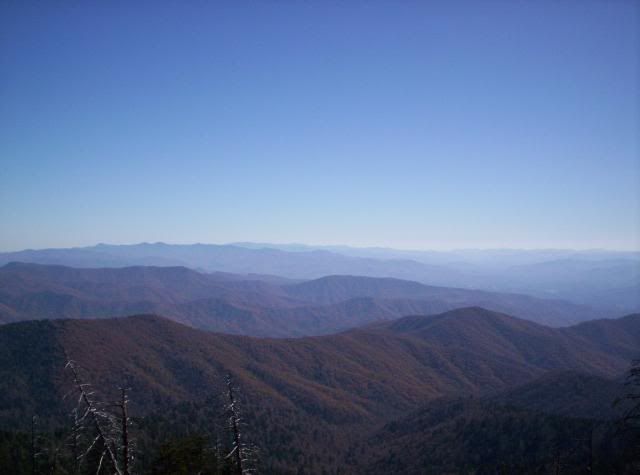 Another Artful Snapshot at Mingus Mill.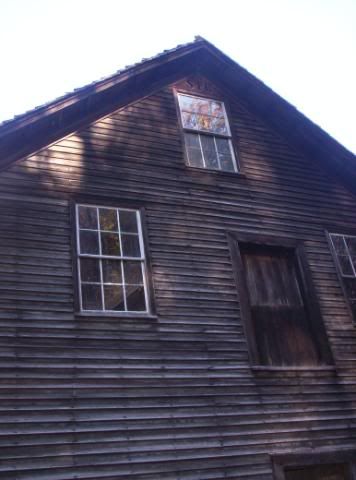 I have so many more photos I would just love to share. But these are a few of my favourites. I had wished there was more time to explore so many more wonderful areas in the Old Growth side of the park. Though we had the most wonderful time! And brought back so many wonderful goodies and memories! That is what counts the most! We are planning another trip again soon!